Out on the Prairie
By Donna M. Bateman
Illustrated by Susan Swan
After spending most of my childhood summers tagging along on my dad's field ecology classes out west near the Badlands National Park, I may be just a little bit biased toward any book written about the vast beauty of this area. However, I think any objective observer would agree with me in saying that this is a worthwhile read.
Out on the Prairie
is a counting story, in which readers are introduced to a new animal and its babies, in ascending number from the first page. Animals that children will be introduced to include bison, pronghorn, and meadowlarks, among others. (If you've never listened to a western meadowlark's call, you can find an example
here
. I love this call!) Sprinkled in among the animals are western North American plants, such as snakeroot, gramma grasses, and wheatgrasses.
This story is fun, but it's the illustrations that take me back to western South Dakota and make me smile. Beautiful. Detailed. Bright. Accurate. All of those work to describe the digital paper cut illustrations in this book.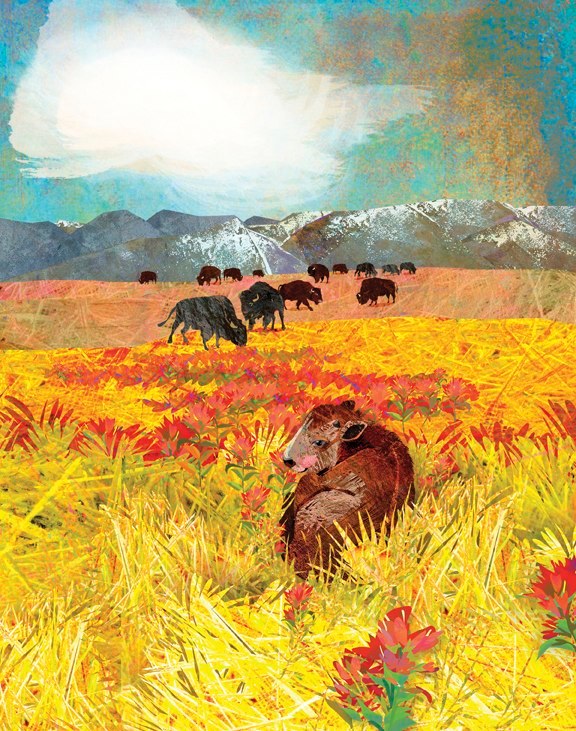 This book would work great for reading one-on-one with a child or in a group setting. I think first or second grade would get the most from this lovely little book!
*This book was sent for review purposes.